In order to start an online business, you need two things: a product idea and a guaranteed supply. If you already have a trending product in mind and your business plan in place, the next step is finding the perfect supplier.
It has never been an easier time to find a manufacturing or wholesaling partner halfway around the world. However, sourcing your products from overseas can still seem like a daunting task for new online entrepreneurs.
What is Alibaba?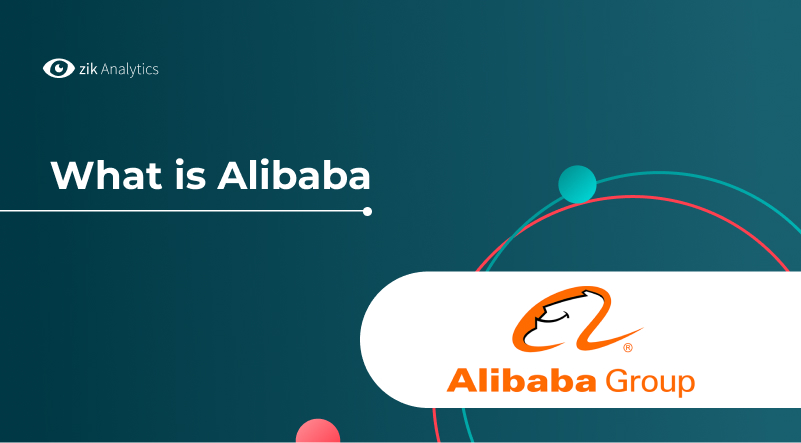 Alibaba is a Chinese e-commerce company that owns several online marketplaces, including Taobao Marketplace and Tmall.
The company was founded in 1999 by Jack Ma and 17 others. It became publicly listed on the New York Stock Exchange in 2014, with its IPO raising $25 billion USD. Alibaba has been named one of Fortune's top 100 companies to work for twice, due to its focus on employee welfare programs and culture.
The site attracts over 500 million monthly users across China; it also uses Alipay as its payment method which accounts for 80% of transactions conducted between buyers and sellers on eBay's Chinese site (eBay).
Alibaba is a massive online marketplace that allows you to find everything from clothing to home goods. Alibaba allows you to find wholesale suppliers for all kinds of products and learn about the products through pictures and descriptions.
You can also use Alibaba to buy inventory and sell online on other platforms such as eBay. Items are only sold in bulk, but you can ask for samples from most suppliers.
WATCH: Video guide to buying from Alibaba to sell on eBay
In this post, we'll examine the pros and cons of going overseas to source your products, how to buy on Alibaba and sell on eBay and a few tips on how to navigate this new terrain.
Alibaba allows you to evaluate the suppliers' backgrounds through the company profile. However, buying on Alibaba can be a tad tricky, when compared to Aliexpress or Amazon. Buying from Alibaba usually involves the following steps:
Create an account: It is free to create an account on Alibaba. You'll be asked to enter your country, trade role, full name, email address, and telephone number, and provide a secure password. You can also use the Request For Quotation (RFQ) feature by going to rfq.alibaba.com to post your request for a particular product, complete with all your specifications.
Find the products you want to buy: You can conduct a product search to find products that suit your specifications by using the search bar at the top of the homepage. You can also upload images that find products that match.
Select a seller: There are generally three classes of sellers on Alibaba: Gold suppliers, Verified suppliers, and Trade Assurance suppliers. Reviews are very important when choosing a supplier for your product.
Buy or Negotiate: Once you have selected the right supplier, you can then choose to order the product right away or negotiate further. Whether you want to discuss the minimum order quantity, the price, or simply ask for samples, you can chat privately with the seller.
Place an order: Alibaba provides Trade Assurance to ensure that you are not cheated during a transaction, as long as you place the order and pay through their website. Accepted payment methods include credit cards, debit cards, online bank payment, wire transfer, and Western Union.
Leave the seller a review: After receiving your goods and ensuring that the goods are high-quality and in good condition, be sure to leave the seller a review.
Here are some things to consider when buying on Alibaba:
You can opt to buy white-label products and use your own logo and/or packaging. The products might not be returnable if they are defective, however.
Some suppliers offer extremely low prices to attract buyers and stand out from other competitors. More often than not, they are scammers trying to rip you off.
Finding reliable suppliers will take up most of your time when buying wholesale products on Alibaba. Be sure to check the company profile to vet all the suppliers and evaluate their business background.
You should also consider downloading the WeChat app for fast and easy communication with suppliers.
How to Choose A Good Supplier on Alibaba
It can take a lot of work to find the best supplier for your product. However, finding a good supplier is essential to keeping your business afloat and running for years. Here are 6 tips for how to choose a good supplier.
Choose a supplier who has at least a 3-year membership, no matter if it's a gold supplier or a verified supplier. Gold suppliers are required to pay around $4,500 per year while verified suppliers need to pay about $10,000 per year and pass a third-party audit. The number of years that the supplier has been on Alibaba actually matters more than whether they are a Gold or Verified supplier.If the supplier has been in the business for a while, they are more likely to continue than a trading company that started selling on Alibaba last year.
It's very easy to judge if the supplier is a manufacturer or trading company through their names. Chinese companies' names usually consist of these four elements: location; name; business scope, and company type. In China, factories or trading companies can gather in the same city or the same province for the same type of product to form an industrial cluster.
You should try to find suppliers according to their industrial clusters. These suppliers are likely to be more professional and offer competitive prices, which will give you a good profit margin.
You can find the industrial cluster for your products by searching for the product in the search bar and then trying to find which province has the biggest number of suppliers. For the business scope element, trading companies usually use words like trading, import & export, commodity, and factories usually use industrial, products or certain product names like stainless, and plastic, etc.
You can also go to the supplier profile page to see if their business type is a trading company or factory. But sometimes it could be wrong because there are a lot of tricks to play to get trading companies registered as a manufacturer. There are many suppliers on Alibaba, especially for trading companies and wholesalers. They upload thousands and thousands of products in order to get more inquiries from new clients, instead of focusing on certain product quality.
Choose suppliers who accept trade assurance orders. This kind of supplier is very confident about their quality and they know, that if their products have defects, the client will open a dispute with Alibaba and they can get compensation.
Check Compliance Certifications. For electronics and toys, most countries need compliance certifications for import customs clearance. You must choose suppliers who have certifications in your country.For example, electronic products need FCC for customs clearance in the US and CE certification for European countries. When the supplier has related certifications, it proves that their products comply with the regulations in your country and you can also identify the supplier's proficiency via certifications.
Price is not the most important thing to choose the right supplier. Except for choosing competitive suppliers, you also need to think about their minimum order quantity and usually, it's not that hard to negotiate the MOQ like 20 or 50% lower, as long as you can tell the supplier that you are willing to pay a slightly higher price for buying less quantity.
Conclusion
This process can be a bit tricky to get the hang of, but it's well worth it. Once you find a good supplier and start selling on eBay, you will be able to make money from your eBay sales.
To research product ideas and gauge demand, you can use ZIK Analytics to conduct product research and find top-selling products. ZIK Analytics also helps to optimize your listings so that they rank high and are visible to your customers.
To get started with your free 7-day trial, click here.
FAQ
Does Alibaba charge buyers?
No. Accounts are completely free to create and there are no hidden costs associated with transactions for buyers on Alibaba. Sellers, on the other hand, have to pay a commission of 2% to 5% for each transaction.
Who are the suppliers on Alibaba?
There are three types of suppliers on Alibaba: manufacturers, trading companies, and wholesalers. Trading suppliers and wholesalers buy from manufacturers to resell on Alibaba. While trading companies often specialize in a particular product, wholesalers tend to sell products of diverse range, as long as it brings them profit. It doesn't matter who you are buying products from, as long as you are getting a good price for quality products and the shipping cost does not eat deep into your profit.