E-commerce has become one of the most effective forms of buying and selling. In the past two decades, you've probably pulled out your credit card once or twice to take advantage of those insane Black Friday and Cyber Monday discounts on Amazon, AliExpress, Walmart, and numerous other online retail stores.
However, with the recent expansion of online shopping comes the problem of deciding which platform to trust to buy online from with your hard-earned money. Amazon and Aliexpress being the two biggest e-commerce platforms in the world, always cause an internal battle of choice.
In this article, we'll spill the tea on the best platform to use by comparing and analyzing their pros and cons. But before we go into the full details, let's see a brief background of Amazon and Aliexpress.
Article Overview
What is Amazon
What is AliExpress
Pricing
Safety
Shipping Time/ Cost
Customer Service & Ease of Return/Refund
Trustworthiness of Reviews
Overall Quality
AliExpress – Pros and Cons
Amazon – Pros and Cons
Conclusion
What is Amazon
Founded in 1994 by Jeff Bezos, Amazon is currently the largest e-commerce platform in the world. It was formally founded as an online bookstore store that sold books via the internet, but with its expansion, it soon pivoted to an online marketplace where you could sell just about anything one could think of. These include self-owned products and third-party products as well.
What is AliExpress
AliExpress, on the other hand, is an online retail service that started 16 years later out of China and has since grown exponentially to become the second biggest e-commerce website, just behind Amazon. However, unlike Amazon, AliExpress is a just a e-commerce platform as it does not sell its own products to consumers.
Let's take a look at how similar and how different AliExpress and Amazon are at the same time.
Pricing
AliExpress has gained popularity for being the most affordable place you can find something on the internet. This makes is a very popular source for drop shippers, specifically those dropshipping on platforms like eBay and even Amazon. Products on AliExpress are so inexpensive that you can buy products under the $2 mark. And it makes sense considering that most of these cheap products being sold there are produced in the east, where their currencies are often lesser, and labor costs are cheaper.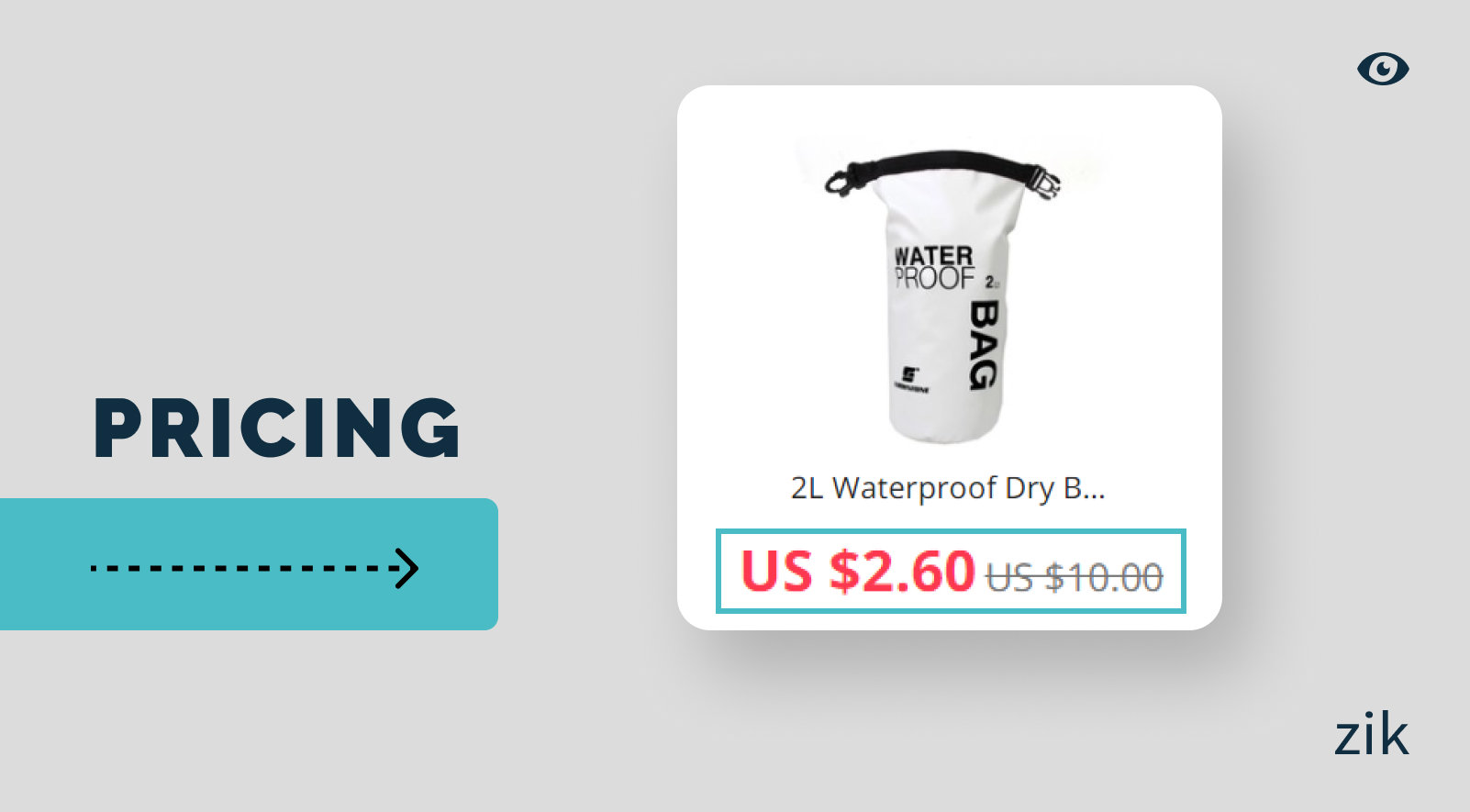 Source: AliExpress.com
While Amazon, although not as inexpensive as AliExpress, is still relatively affordable when compared to the prices of most brick-and-mortar stores and physical stores. The existence of countless products from different brands in the same product category breeds healthy competition helping to bring the average retail prices lower on the website.
However, some products listed on Amazon are simply products grafted directly from AliExpress by drop shippers. And, of course, the business model of these drop shippers is entirely predicated on them reselling these products at a premium to users on Amazon. We've found that in some cases, it would simply be cheaper to go directly on AliExpress and order the desired item.
Safety
AliExpress and Amazon are safe platforms to buy from because they use secure payment and shipping methods, that protect your card details, bank information, and identity.
AliExpress lets you save your preferred cards, bank accounts, and payment methods for faster payments. Amazon also has the same payment methods but also includes Amazon Pay, which is a virtual Amazon wallet that provides you with benefits after each transaction.
AliExpress and Amazon also both offer buyer protection policies, which can be helpful when making payments online because you never know what might go wrong.
Shipping Time/ Cost
Regarding the delivery time for AliExpress, it depends on factors ranging from the location of the merchant, the location of the buyer, and the courier service the merchant decides to use. However, using AliExpress Standard Shipping which is often free, takes the average cart 10 to 30 days to get to its shipping address. The delivery time can be further expedited to 3 – 10 days if premium couriers like FedEx, UPS, and DHL are employed.
Amazon, on the other hand, has the largest warehouses located throughout the United States and employs almost 300,000 delivery drivers, so it is no surprise that they have the best delivery time in the business. And this is before we even consider the extra perks of obtaining a Prime membership. By becoming an Amazon Prime member, you can access unlimited free shipping and delivery periods from same-day to two days after the item is ordered. This is virtually unattainable with low prices used by other platforms.
Customer Service & Ease of Return/Refund
Amazon manages all purchases on its website, even those from its FBA (third-party) sellers. With its highly efficient customer service, it is a breeze trying to resolve problems of all sorts, including returning unsatisfactory purchases.  And the company automatically issues a refund to whatever payment method was used for the order after they confirm receipt of the return.
With AliExpress, returns cannot be quickly processed once the merchandise has been shipped. This is because the platform leaves that entirely up to the sellers' discretion to manage and process. Even after processing returns successfully, it takes forever to get a refund for the money spent on the online purchases. Trying to resolve this discrepancy often leads to poor customer service experienced by the majority of reviewers leaving essays on TrustPilot, bad-mouthing the quality of their customer service quality.
Discounting the above-listed problem, the customer service of AliExpress can also be pretty helpful.
Trustworthiness of Reviews
It's strange how we've adapted to making decisions based on the opinions of entire strangers online. But it is at this point an unwritten rule that every e-commerce platform should have a section for reviews on each product page. Checking previous customers' experiences can assist new potential purchasers in assessing an item's quality and the merchant's reputation before deciding whether to buy it or their alternative.
Amazon has a stricter review moderating and verifying policy, which generally makes for better quality products or at least makes it easier to compare prices and distinguish the bad ones from the good ones. However, with AliExpress, the review section is the wild wild west, infused with many spams, ingenuine comments, and bought reviews. This adds extra difficulty to the challenge of trying to assess the quality of products on the site.
Overall Quality
The quality of items purchased from Amazon is unquestionably high. According to studies by Jungle Scout, more than 70% of Americans trust Amazon over all the other endless choices they could pick from. This does not imply that all products bought on Aliexpress are substandard. However, with a high range lower prices of inexpensive stuff floating around on the website, many of these relatively inexpensive items are simply of cheap quality. In essence, AliExpress has more variability in the quality of its merchandise.
Let's take a look at some of the things that set AliExpress apart and also what you have to be cautious about while using the platform.
AliExpress – Pros and Cons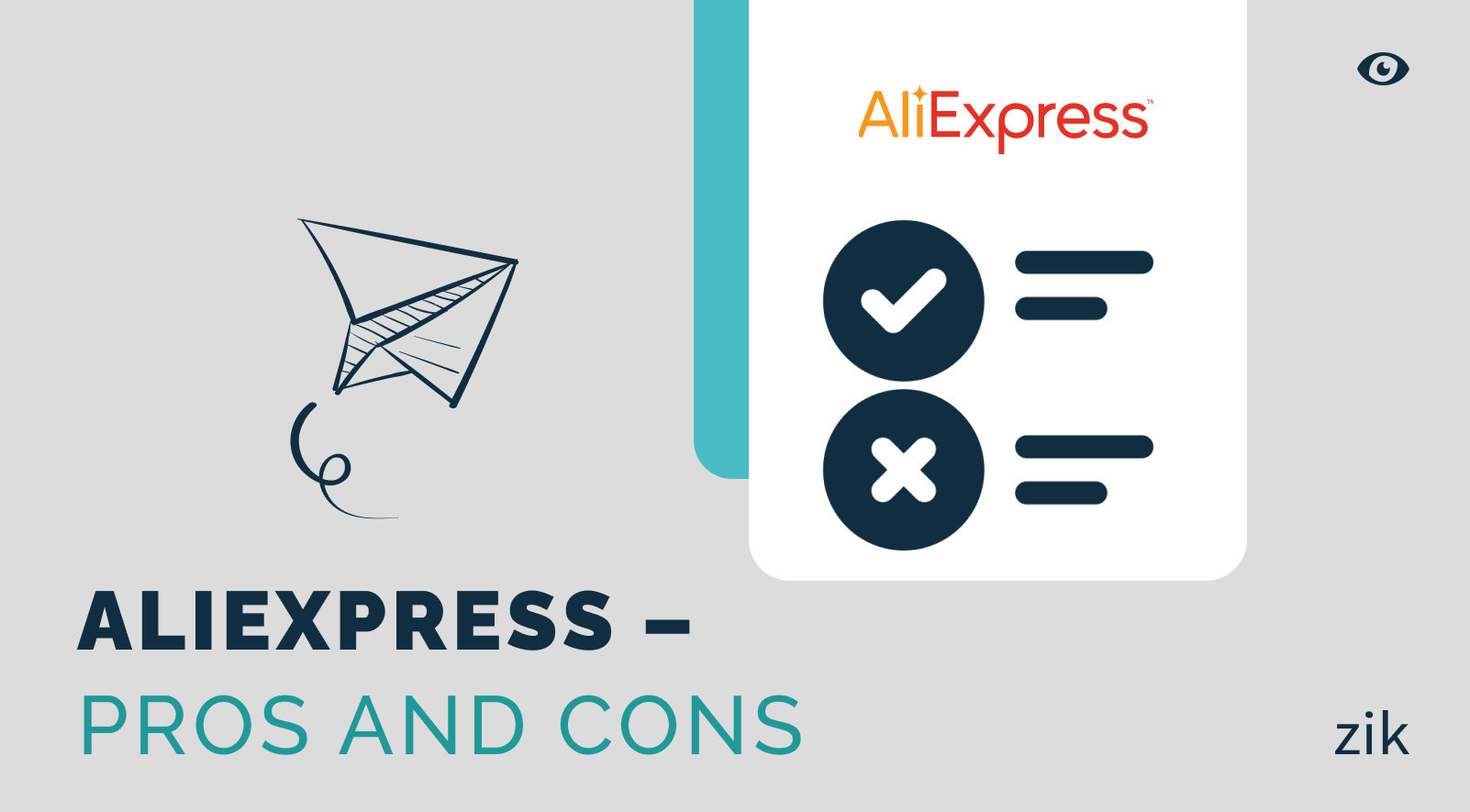 Pros
You can find products at the most economical prices, even compared to other marketplaces. Sales and discounts are also run regularly, where you can purchase items at attractive prices.
AliExpress has a wide variety of products and categories that its competitors unmatch. You can easily find what you're looking for on the platform.
The website can be viewed in 16 languages, making it easier for buyers and sellers worldwide to communicate.
Sellers on AliExpress provide multiple shipping options that you can choose from.
AliExpress allows buyers to contact the sellers directly and further negotiate the terms of their purchase.
Cons
Some of the unbranded items on AliExpress are sold by unknown merchants, who may not be reliable.
Delivery and returns can take a long time to ship as the products may not be stocked in your country, or they may only be available from warehouses that are far away.
Amazon – Pros and Cons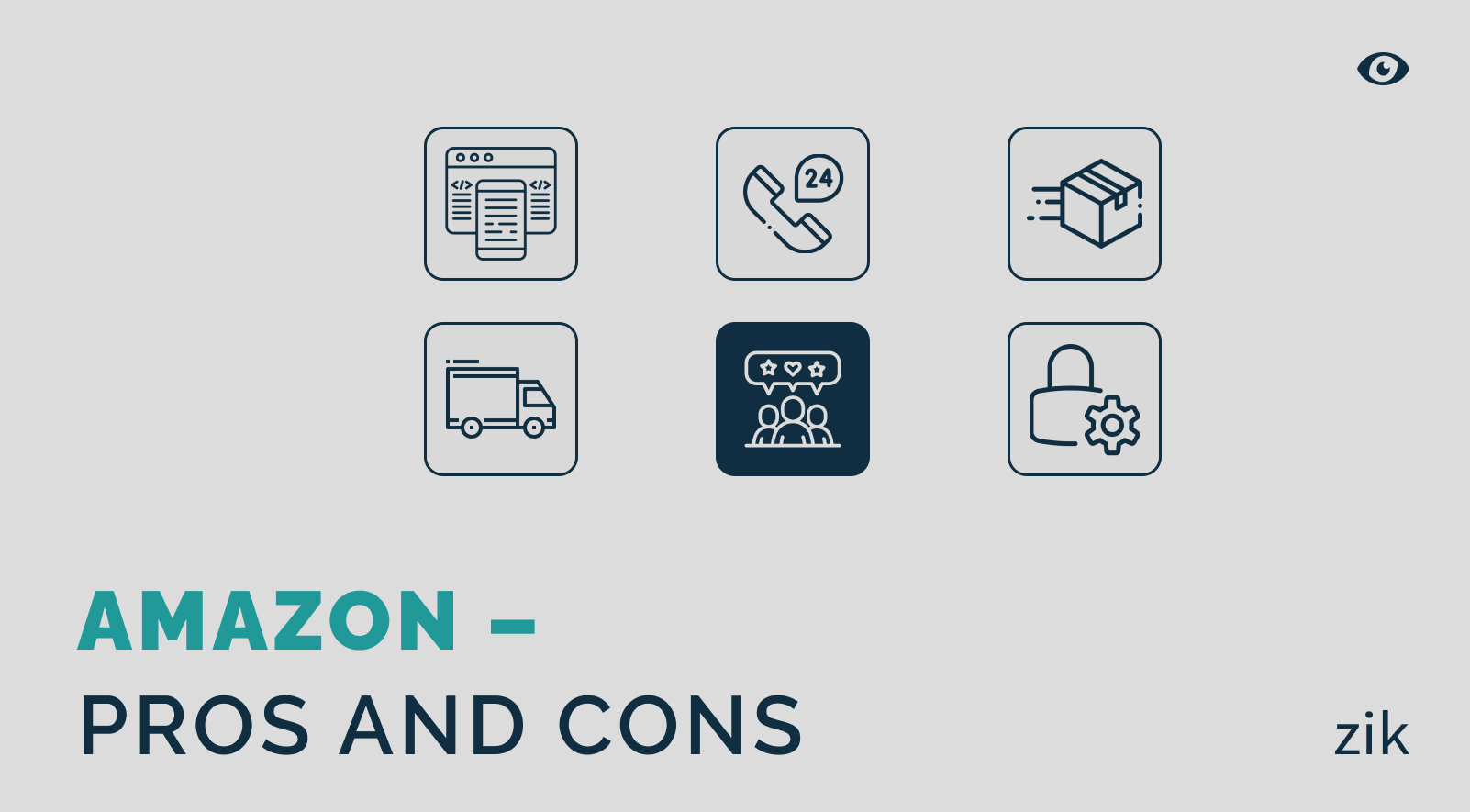 Here are a few benefits and disadvantages of the e-commerce giant:
Pros
Shipping times are quick, with same-day deliveries possible through a vast network of fulfillment centers worldwide.
Amazon guarantees product conditions, delivery times, and eligibility for returns for products marked as "Fulfilled by Amazon – FBA" (which you can filter while buying).
You can find more offers and discounts on branded products in the online store than at an offline store.
If you sign up for Amazon Prime monthly or yearly subscription, you'll get free shipping on purchases and access to other perks such as Prime Video and Amazon Music.
Cons
Amazon is committed to selling only branded products, which makes getting new products from start-up companies difficult.
Amazon's product and shipping cost are higher than other online retailers.
Conclusion
At the end of the day, the decision whether to shop on Amazon or AliExpress depends on you and your values. If you're looking for something super affordable and do not mind the extra waiting time, AliExpress would be the obvious choice. However, If you're a buyer who is super conscious about the standard of your item or you want your product before the end of the day, then Jeff Bezos' online retailer may be your best bet.